GUNNISON CRESTED BUTTE'S COVID-19 RECOVERY
Location:
Gunnison/Crested Butte, Colorado
Tourism
The Challenge
Renew enthusiasm for winter tourism during the most challenging year for travel of our lifetime.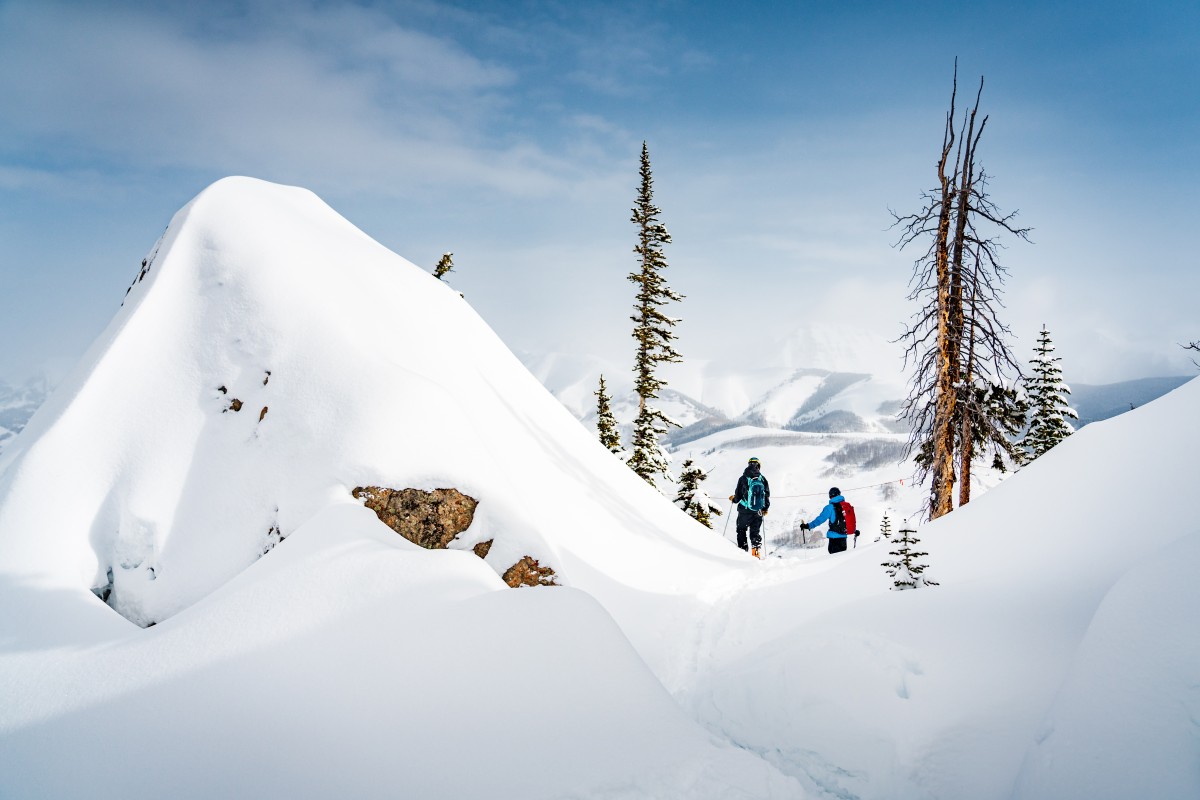 The Solution
After COVID-19 emptied lift lines and flights to town, ski resorts were forced to hit the brakes on the 2019-2020 season. While this greatly affected the Crested Butte resort in Colorado's Gunnison Valley, the Gunnison Crested Butte Tourism and Prosperity Partnership (TAPP) didn't hesitate to start thinking ahead for the 2020-2021 season.
Responsible for driving tourism traffic to the Gunnison Valley, and the Crested Butte Resort in particular, TAPP needed a comprehensive and highly integrated paid media strategy to help them survive the upcoming season. The goal? Increase visitor traffic from three primary markets: Dallas, Houston, and Austin, plus a few secondary markets, to drive lodging tax revenue over the previous season.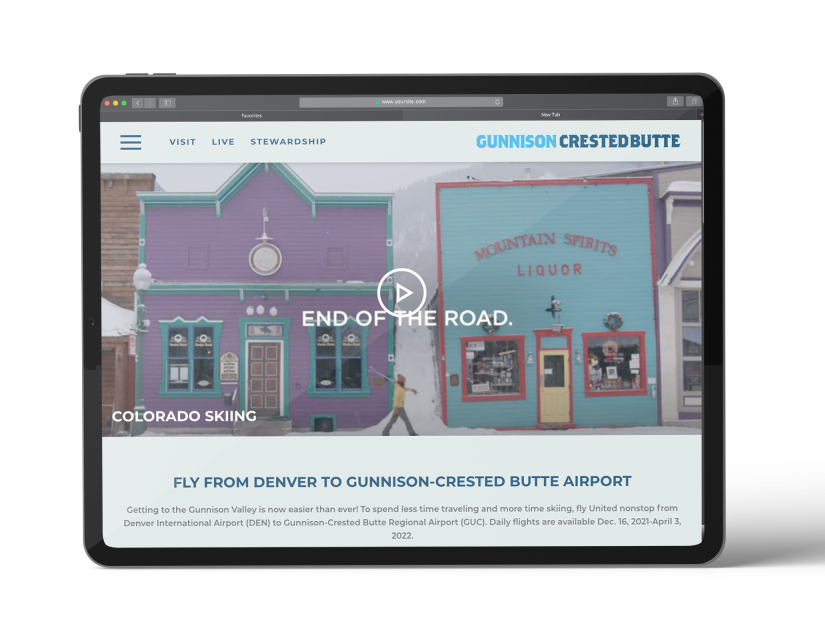 The Breakdown
To make sure we were serving the right message, at the right time, in the right areas, we built a unique visitor profile and launched a robust media strategy that included paid social ads, programmatic media, and select direct-to-publication buys. Using top-of-the-funnel video in native ads and re-targeted display, along with conversion-based strategies like paid search driving to custom landing pages, our content-rich campaign with integrated touch points gave potential visitors easy access to taking steps to exploring traveling to the Gunnison Valley.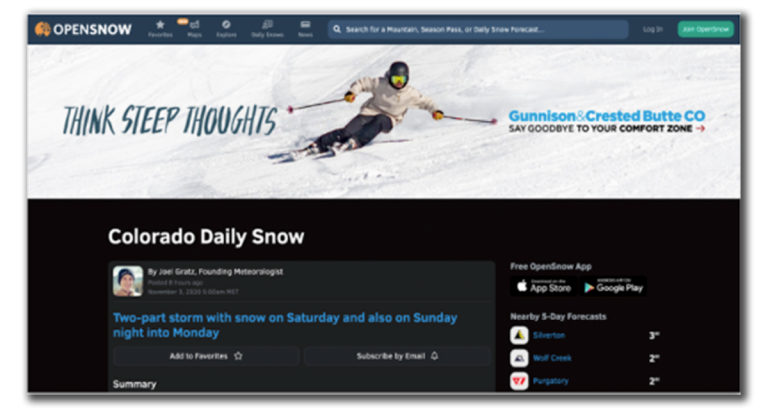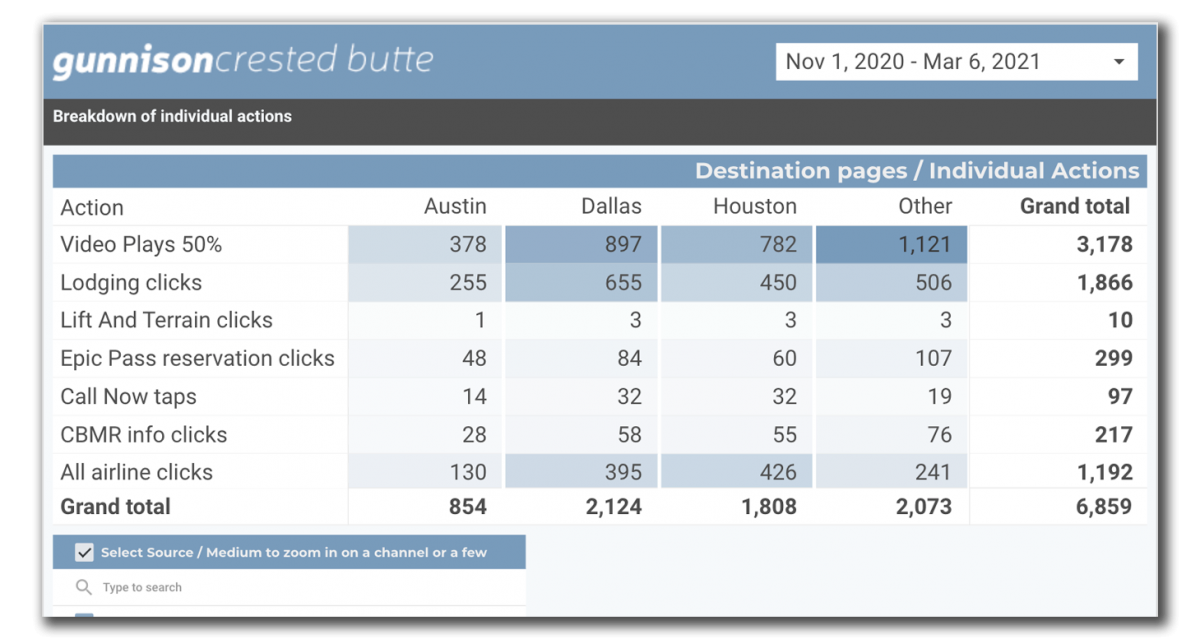 Partnering with Arrivalist, the leading location intelligence platform in the Travel industry, we gained actionable insights on how our ideal visitors travel and how consumers interact with the town. Then, we built a custom data dashboard for our client to see results in real-time. Shifting our approach and adapting our budget as we gained insight and analyzed campaign performance, our dashboard allowed us to constantly adjust our campaigns while keeping us agile and aggressive in a very competitive climate. All while remaining transparent with our approach and results, maintaining TAPP's trust that we had all hands on deck.
How do we know it worked? We measured it. Aggressively. Our team measured airline link clicks, lodging link clicks, and four other link actions on campaign web pages. What we found is that 8.5% of landing page visitors took action on the pages, which is nearly quadruple the travel industry average. And more? Over 60% of those actions are airline and lodging link clicks, giving us a clear indication that the clicks were based on a strong intent to travel to the Gunnison Valley.
Arrivalist's work tells us that throughout the 2020-21 season we delivered an arrival rate of .4% for every 1,000 media exposures. That means that for every 1,000 campaign impressions, 4 people arrive in the Gunnison Valley ready to help TAPP hit their revenue goals. At 4X the industry average, we call those numbers with real impact.

Impact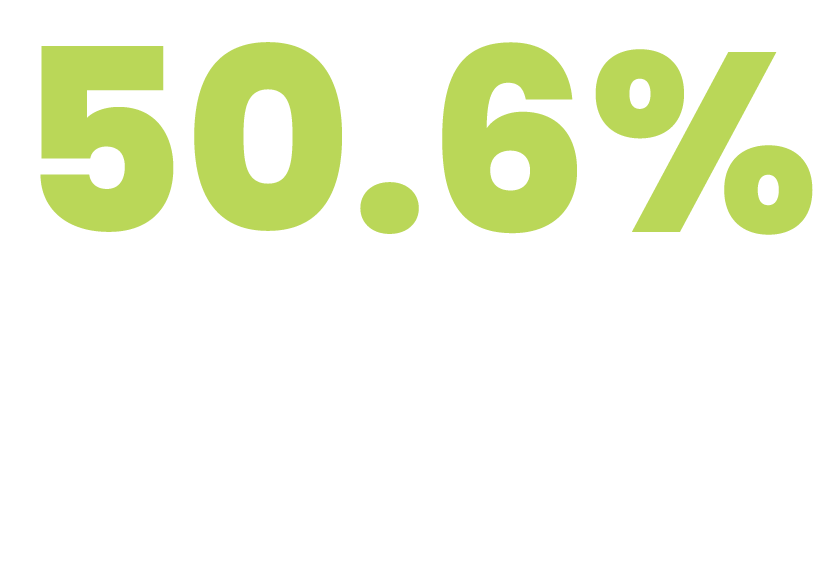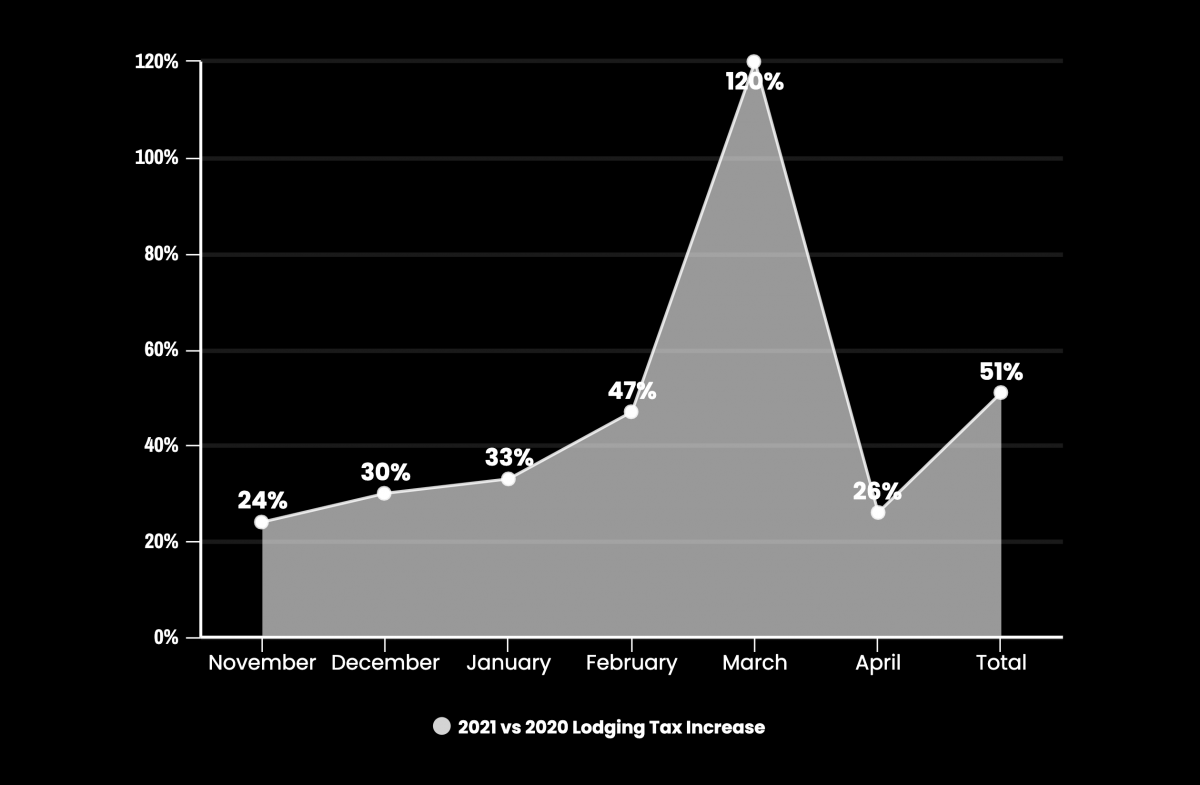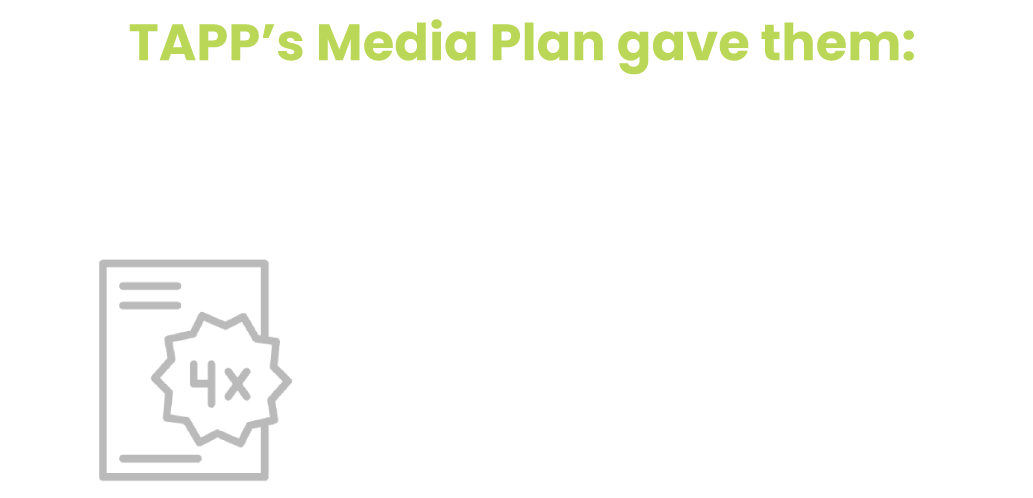 Client Love
"The Colvita Team impresses me on every marketing campaign they run for us. They never settle for the status quo. They find creative new ways to improve our campaigns so that we not only keep up with the competition, but surpass it. Everyone on the Colvita team is experienced and efficient. I am always asking myself, 'What would we do without Colvita?'."
Interested in partnering with us?
We are expert storytellers.
Contact us to get started
Write US
Hey! Tell us
about your project