Ute Water's Absolute Truth
Location:
Grand Junction, CO
Public Utility
The Challenge
CELEBRATE THE LEGACY OF A MOSTLY INVISIBLE, BUT EXTREMELY ESSENTIAL, ASPECT OF THE DAILY LIVES OF LOCAL RESIDENTS OF THE GRAND MESA VALLEY
The Solution
For their 65th Anniversary, Ute Water Conservancy District wanted to celebrate their legacy while uniting their employees, thanking them for their hard work and dedication. They also wanted to invite the community into the celebration. But not with cake, candles, or balloons. Instead, with a bold claim that would foster a sense of pride, strength, and connection for the Grand Mesa community.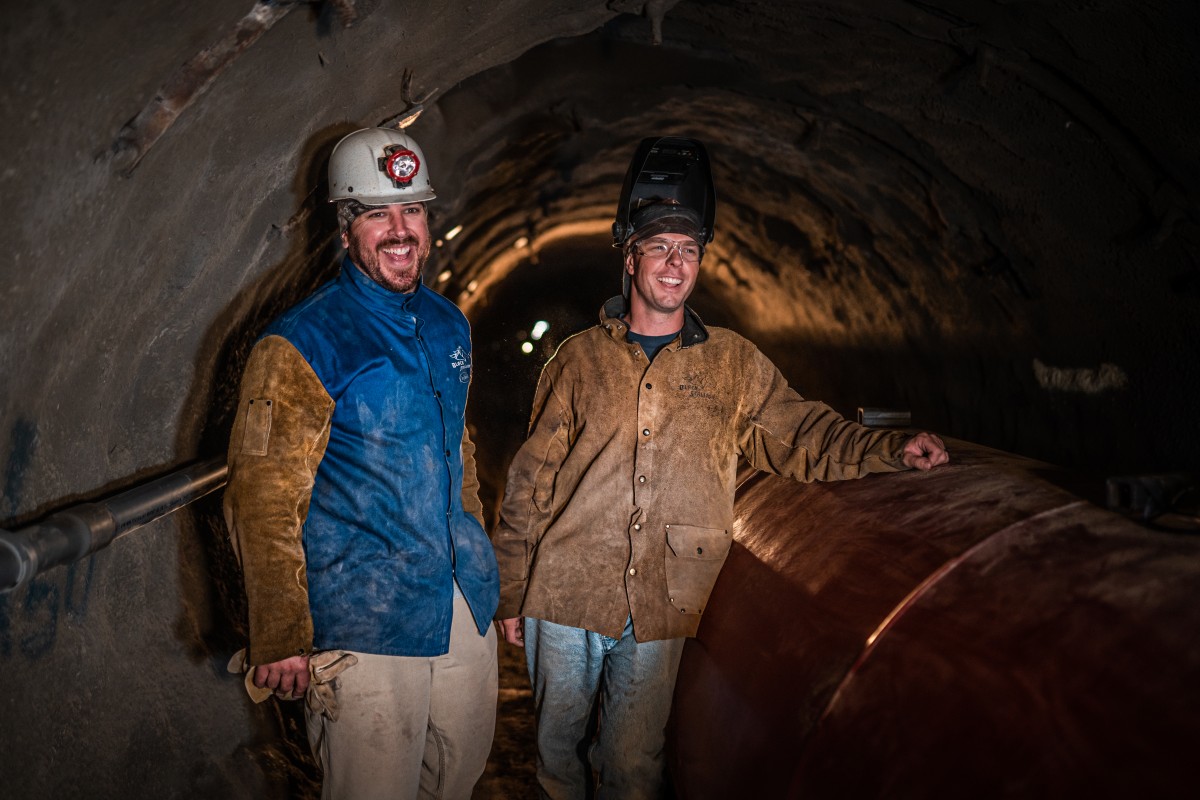 We call it their AbsolUTE Truth.
It represents their commitment to the District's founding mission: to serve the community not only with clean, drinkable water, but the freshest water around. Focused less on the water and the process, and more about the people behind it, the everyday heroes and workers who keep the ship that is Ute Water sailing smoothly. They might not make the water, but they make sure it gets to those who need it, ensuring safety, freshness, and accessibility for all customers.
The Breakdown
Today, Ute Water Conservancy District is recognized as the largest domestic water provider between Denver, Colorado, and Salt Lake City, Utah. From capturing, to moving, treating, and distributing, every member of the Ute team work tirelessly to make sure that everything is running properly, safely, and at the highest quality. Unique to Ute Water and widely admired by other districts, it starts with freshly fallen snow. And it ends at Grand Mesa Valley taps.
Fresh, safe, drinkable water is essential to life everywhere. But what separates Ute Water from other districts? It's not just the snowmelt, the source for drinkable water for over 85,000 Grand Valley customers. It's the people. The employees who honorably work each day to serve the community. Their dedication and commitment to the community is visible every single day among their team. But what about to the community?
We thought it was time we let the Grand Valley know who was responsible for making sure their water was the freshest, and safest, around.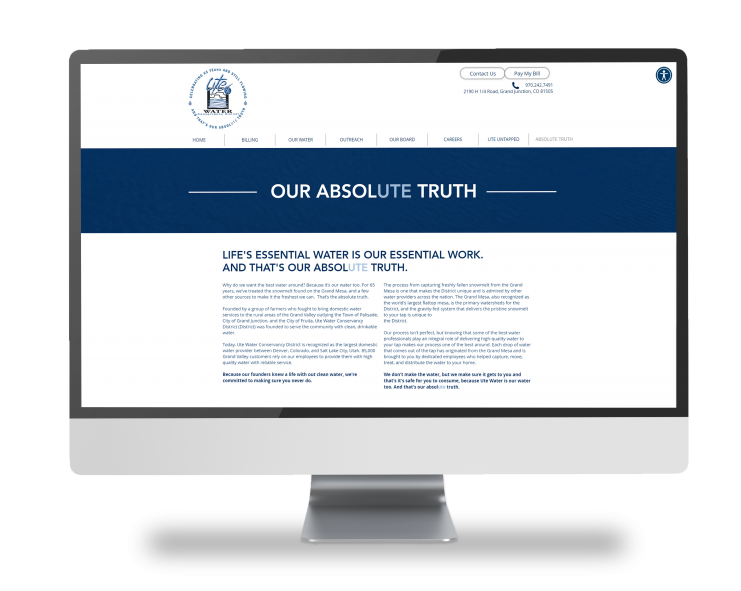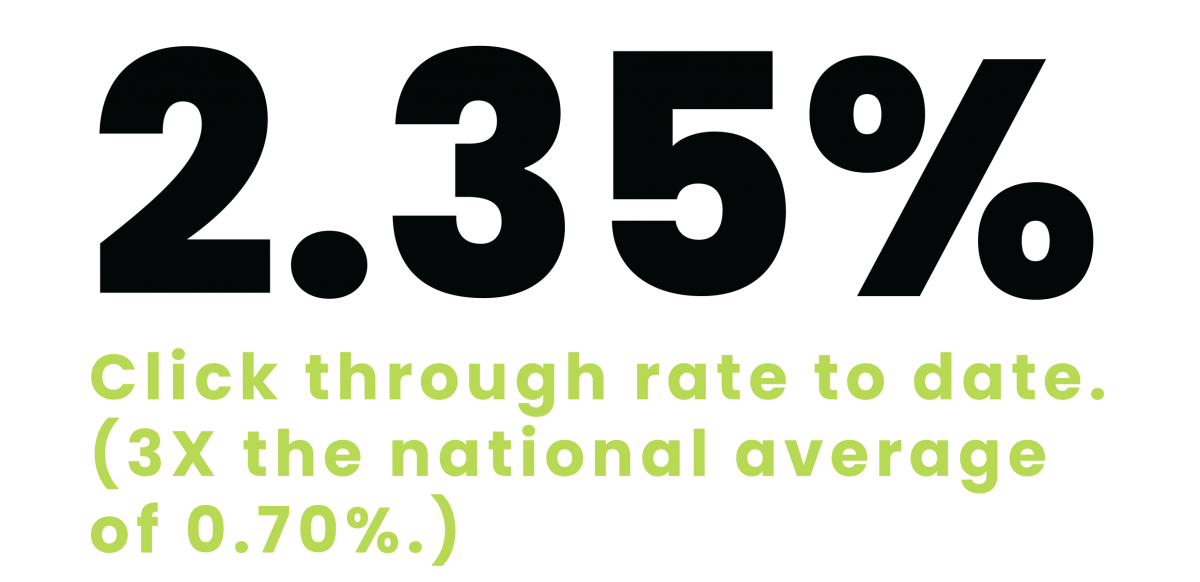 Impact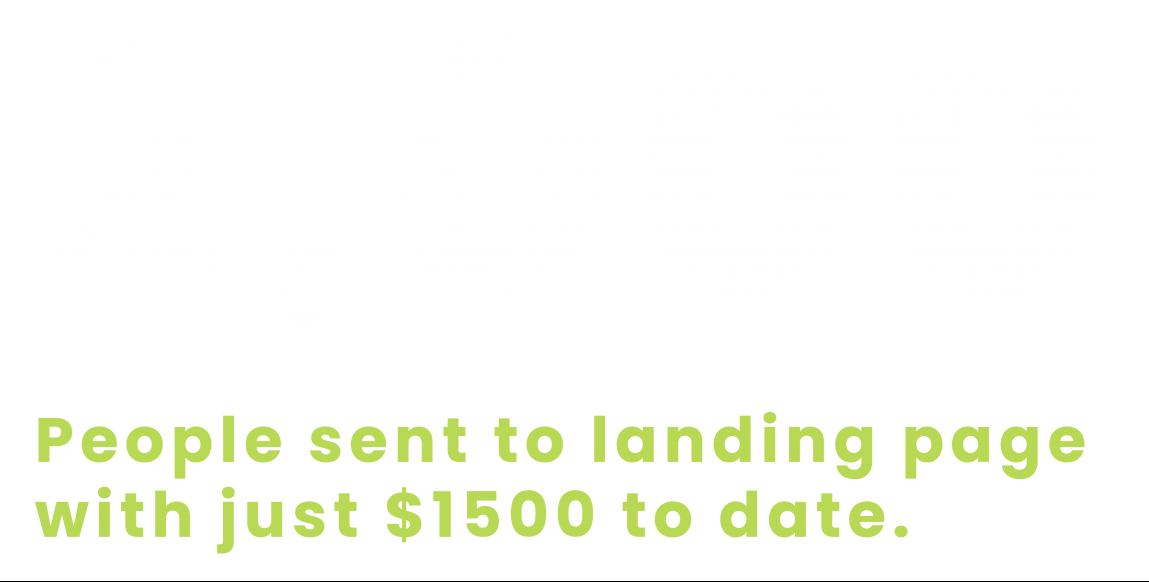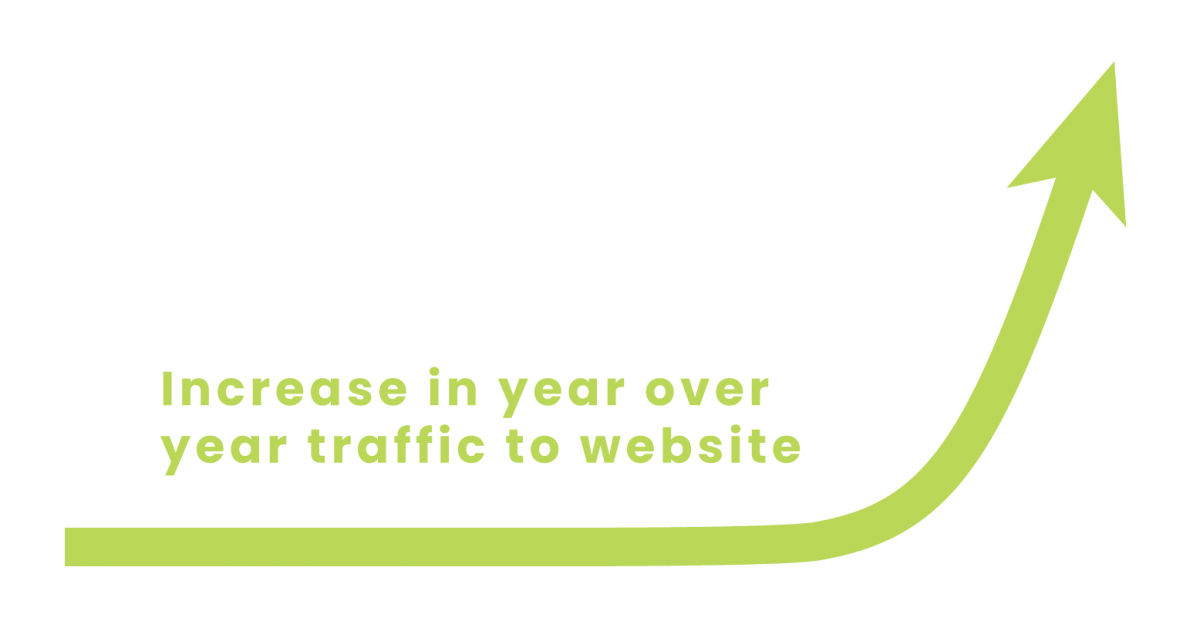 The AbsolUTE Truth campaign tells the story of Ute Water through: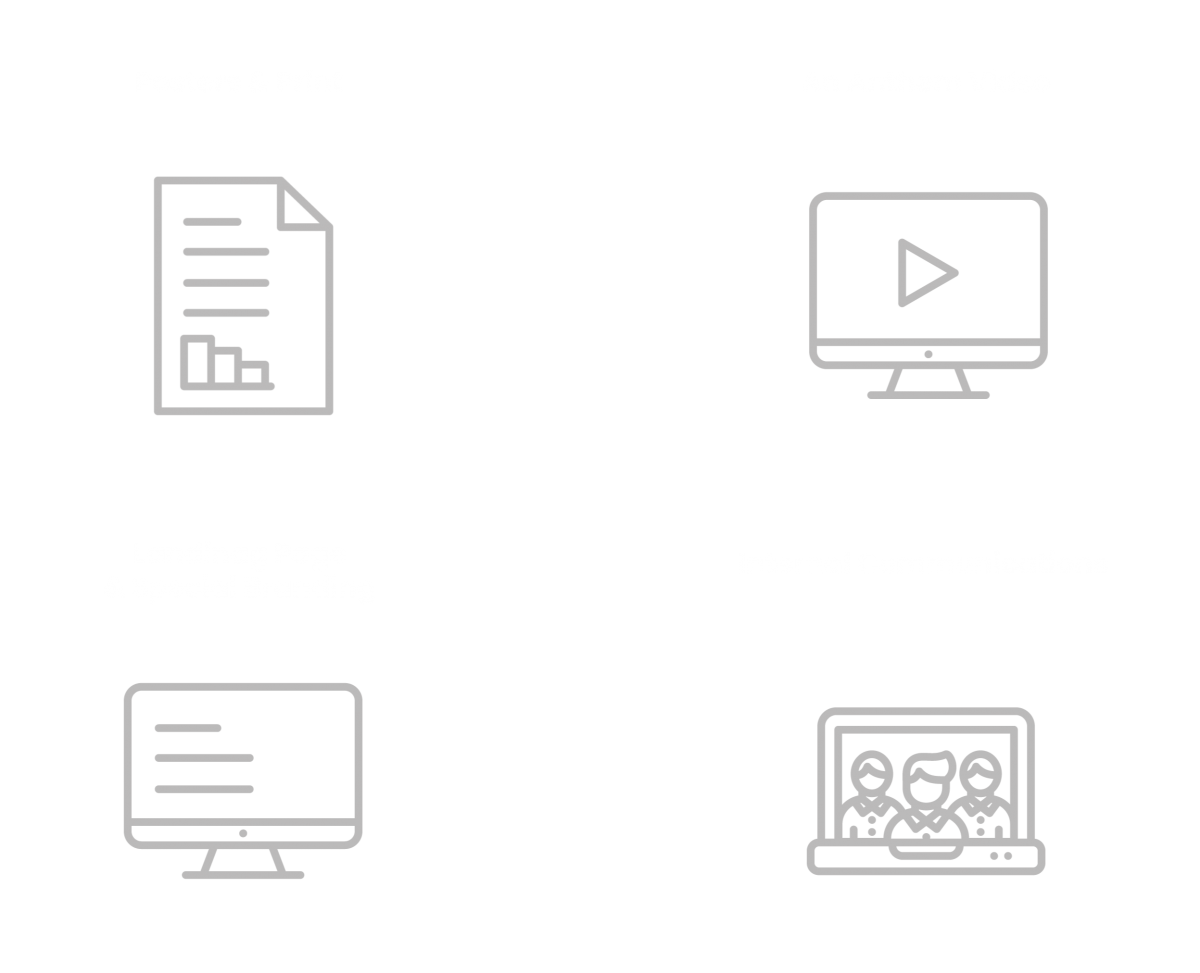 Posters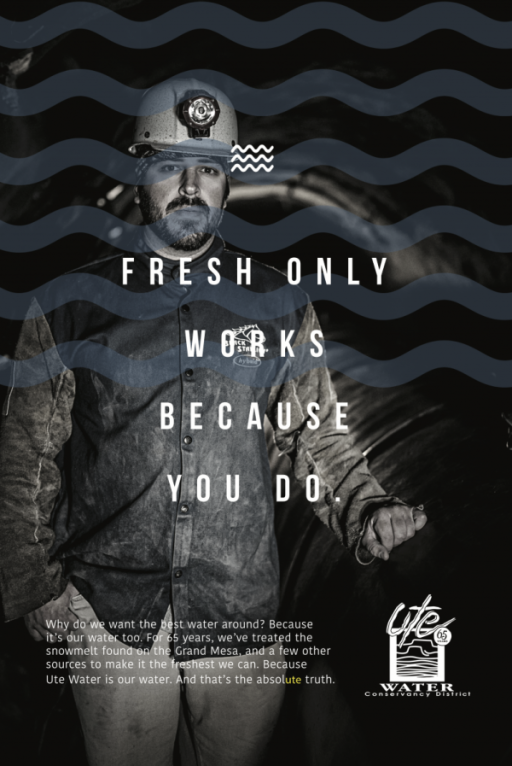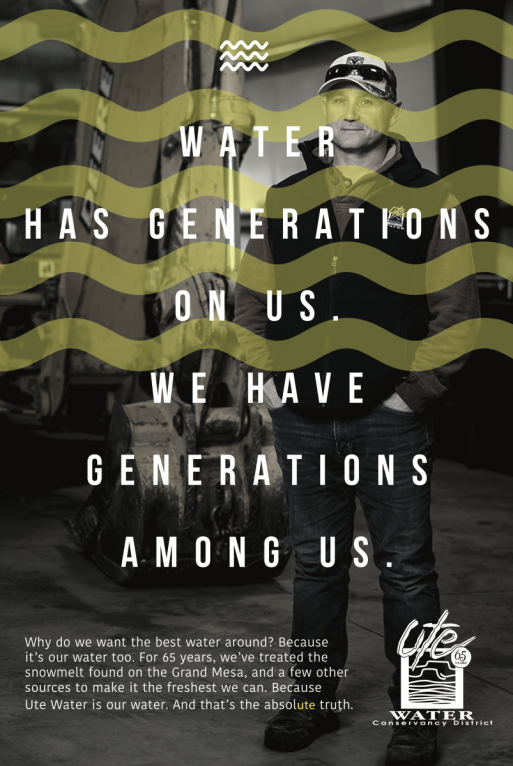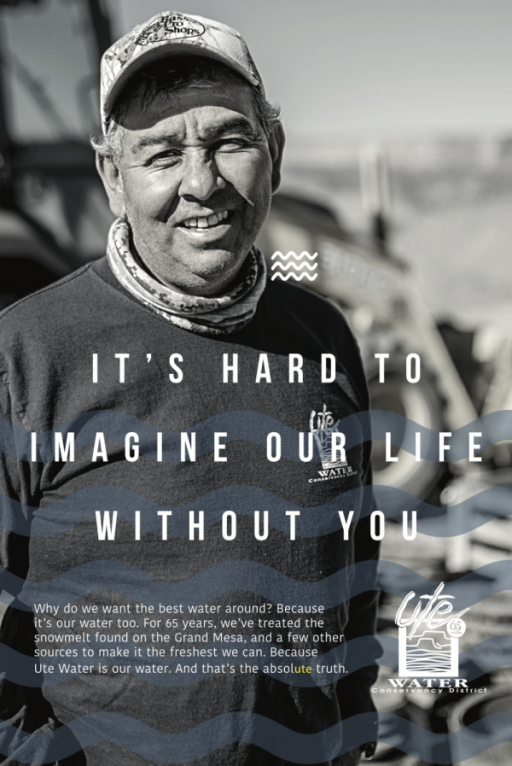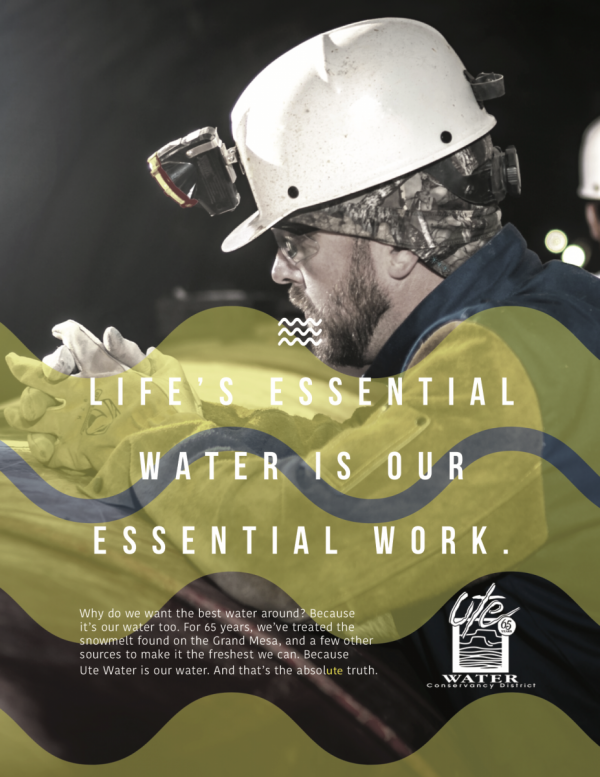 Client Love
"I was referred to Colvita Creative by a professional in my area that I respect immensely. I had an idea for a campaign that I wanted to launch for my organization, but had no experience rolling out one to the magnitude that would be impactful. My organization had never paid for advertising before, so I needed this to be a success. After the first meeting with Colvita, I knew we'd be a great match and that they were dedicated to the success of my organization's needs. They came prepared with market research and ideas that impressed me, even though it was only our first meeting! Their team is responsive, professional, and punctual. I am consistently impressed how well they all understand our industry and are dedicated to making sure that the messaging and creative is accurate while also being compelling, which is not an easy task for my industry."
Interested in partnering with us?
We are expert storytellers.
Contact us to get started
Write US
Hey! Tell us
about your project