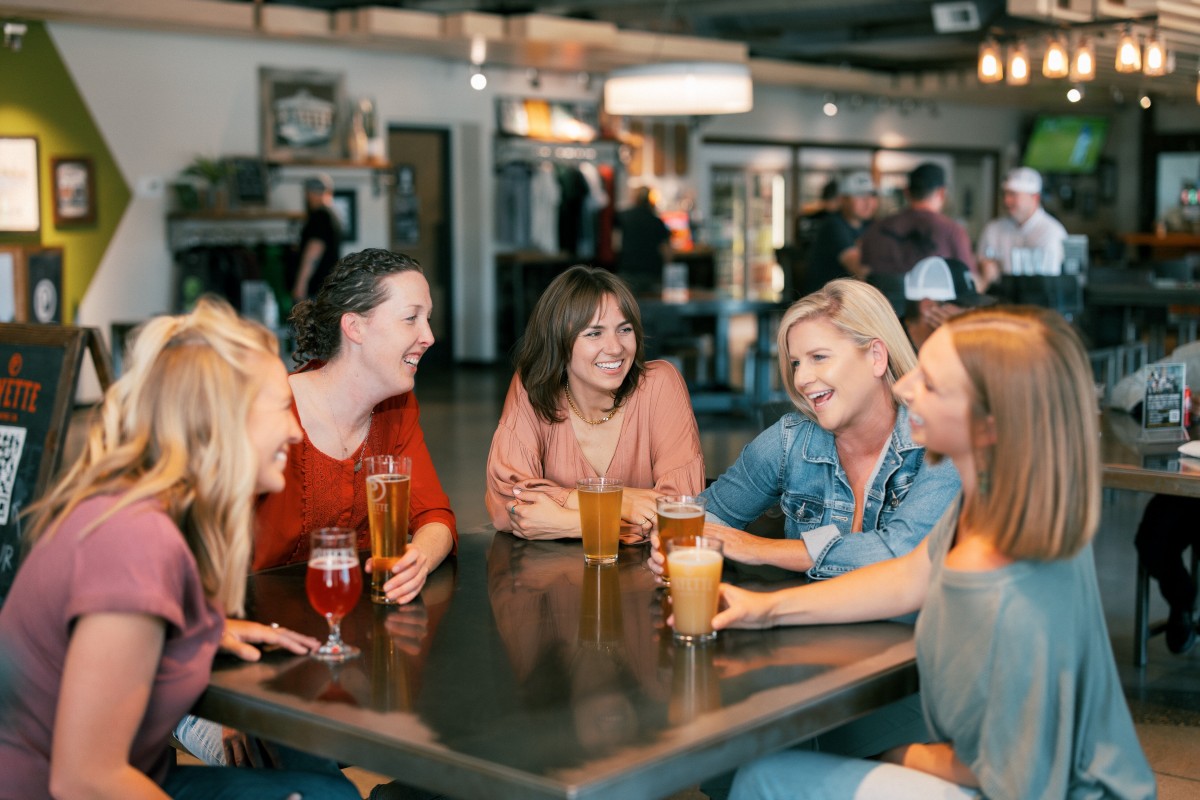 Careers
December 06 - 2021
We Are Hiring!
PROJECT COORDINATOR – Account Services
PROJECT COORDINATOR

Job Posting
We are a creative agency that works with clients such as hospitality, outdoor recreation, tourism, and craft breweries. While we work hard for our clients in our office or theirs, in conference rooms, and in meetings, some of our best creative work happens in the fresh mountain air.
The Colvita team is energetic; you will get a kick-ass team who will customize our services to fit our needs. We stray away from getting locked into a box and doing the obvious. Instead, we figure out what is right for our client's brands. We don't simply hand over a formulated marketing plan that you would get from a traditional agency. Our clients receive a detailed strategy that addresses their distinct goals.
Our clients know their businesses best. We know how to quickly get to the heart of their brand's truth and bring it forward. People need to know "the why" they do what they do; we help them make that reason come alive. This distinct business philosophy has been the cornerstone to many successful campaigns. Our clients see it work on their bottom line.
​
We are proud to say: We like our clients. And they like us too.

We are looking to grow our Awesome Human Team and bring on a Project Coordinator.
Embodying each of the core competencies that make Colvita Creative an agency of awesome humans, doing award worthy work for clients, the Account Service Department at Colvita Creative are client relationship builders. The Account Team is responsible for highly organized and prompt communication about and coordination of activities pertaining to integrated marketing communications, including digital marketing, content development, and overall campaigns. The Account Team shares responsibility with the rest of the team for the maintenance of positive client relationships, fiscal responsibility, and business development. The Account Department oversees client strategy by monitoring market trends and oversees marketing activities to ensure the right message is delivered for clients products or services.
The Project Coordinator (PC) collaborates with the Account Service Team and the agency partners on the development and execution of all creative campaigns and individual client projects, whether assigned by client and/or other agency partners. The ideal PC must thrive in a high energy, fast-paced environment, have exceptional organizational skills, have a proactive attitude, excellent people skills, and a sincere interest in the client(s) business. The PC is primarily responsible for ensuring that the agency output meets the agency and client objectives, meets client deadlines,achieves the agency standard of quality, and models and acts in accordance with Agency Creatives.
The PC is in the account services department of a marketing agency. Agency Project Coordinators provide administrative and customer service support to account executives, media planners and client services managers. They assist in the day-to-day administration of marketing, public relations and advertising initiatives to attract potential customers and retain existing ones for the agency's clients. This includes maintaining a high level of awareness with client activities, detail-oriented program and project management and professional communication with key client contacts as needed.
The Project Coordinator provides direct support to the Junior Account Executive and is a support contact to customers and vendors for the business. They work closely with internal marketing teams to assist in meeting client objectives in advertising and marketing campaigns. They are usually responsible for monitoring budgets. The Project Coordinator is integral to the success of the company in the role of maintaining excellent client relations.
Prepares account service-related documents such as meeting agendas, meeting reports, proposals and other client communications and correspondence.
Takes notes during every client meeting, recaps to appropriate people and updates tasks in Asana.
Documents discussions during client meetings and conference calls.
Reviews vendor quotes.
Verifies creative production specs.
Creates and/or provides feedback on project estimates and timelines.
Fields and processes internal information requests.
Writes and content creation for client deliverables such as e-newsletters, social media, blogs, website content.
Keeping project coordination up to date in our production systems.
Assists with mailings.
Maintains current work-in-progress records and archives past project information as appropriate.
Helps manage client social media accounts, following the set content strategy, client approvals, scheduling and posting.
Helps with client email-marketing: updating, distribution plan and scheduling.
Save all client assets in appropriate folders and manage placement with Project Manager.
Assists with billings, and client budgets.
Pulls together client presentations and decks.
Assists with business development and outreach.
Assist the owner of the company with admin tasks that may include items such as: mailing client gifts, updating timesheets, sending proposals, planning staff parties, helping with office management and ordering supplies and swag.
Benefits:
Health Insurance (Dental and Medical) with 50% Employer Coverage
Unlimited PTO
Determined Flexible Hours
Education Stipend
Client Servicing Stipend

Work Environment
The Project Coordinator should be aware that:
They are expected to be in the office during traditional work hours.
We expect everyone to be early, or right on time to every client meeting – virtually or in-person.
Time will be spent in client offices and meeting rooms working with a variety of different teams.
They may be asked and must be willing to work long hours, outside the normal business day in order to complete projects on time.
Work environment will be dynamic and that demands will frequently change, requiring flexibility.
There needs to be a willingness to travel and work remotely as required.
Required Competencies
The Project Coordinator must possess:
Analytical and problem-solving skills.
A highly strategic outlook and a natural marketing ability.
Proficient writing skills. 
Strong connections, a good reputation and sense of know-how within the industry.
Flexibility in adapting to the use of new technologies.
Detail-oriented and thorough approach to work.
Working knowledge of social media channels.
Project management skills.
Positive culture style.
Fluency in delivering and taking constructive criticism.
Desire to build successful, dynamic account teams that suit the needs of clients.
Prefer someone with intern or entry level experience in a marketing field. 
Position is located in Boise, Idaho