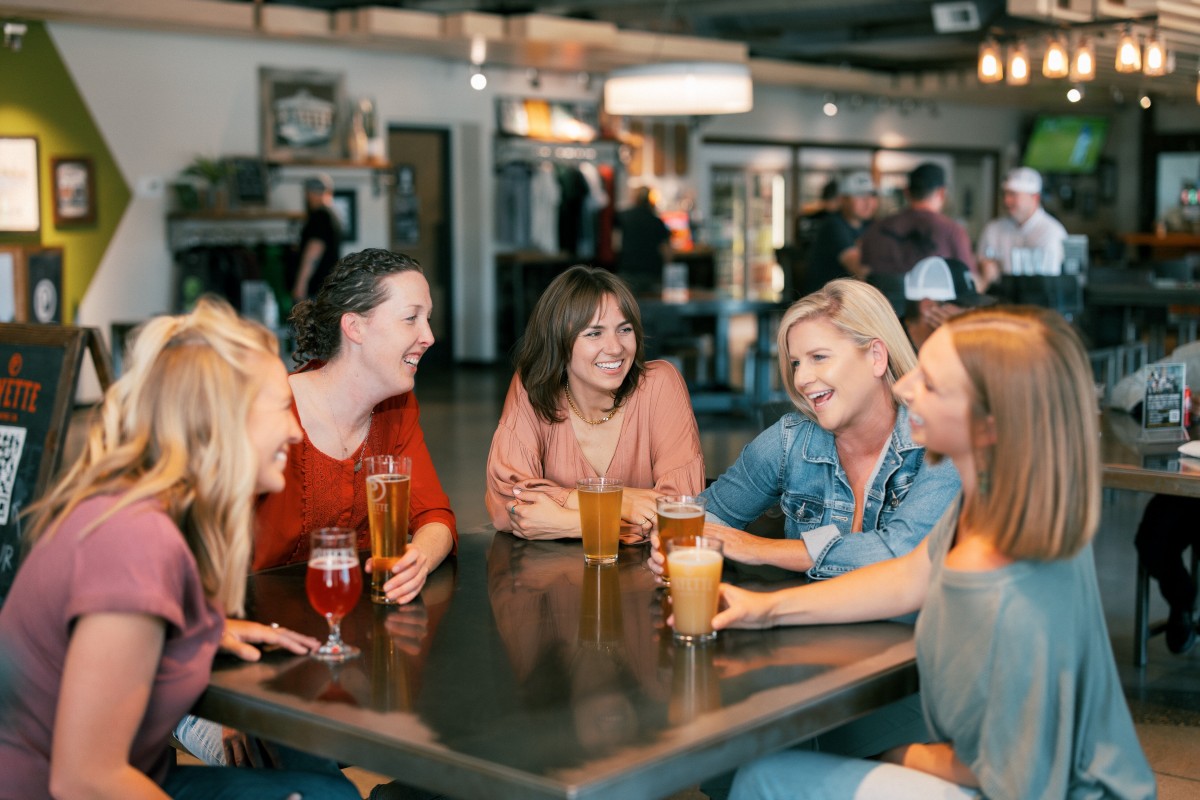 Careers
December 06 - 2021
We Are Hiring!
ACCOUNT DEPARTMENT – Account Director (Brand Director)
We are a creative agency that works with clients such as hospitality, outdoor recreation, tourism, and craft breweries. While we work hard for our clients in our office or theirs, in conference rooms, and in meetings, some of our best creative work happens in the fresh mountain air.
The Colvita team is energetic; you will get a kick-ass team. We stray away from getting locked into a box and doing the obvious. Instead, we figure out what is right for our client's brands. We don't simply hand over a formulated marketing plan that you would get from a traditional agency. Our clients receive a detailed data-driven strategy that addresses their distinctive goals.
Our clients know their businesses best. We know how to quickly get to the heart of their brand's truth and bring it forward. People need to know "the why" they do what they do; we help them make that reason come alive. This distinctive business philosophy has been the cornerstone to many successful campaigns. Our clients see it work on their bottom line.
​We are proud to say: We like our clients. And they like us too.
We are looking to grow our Awesome Human Team and bring on a Brand Director.
Embodying each of the core competencies that make Colvita Creative an agency of awesome humans, doing award worthy work for clients, the Account Service Department at Colvita Creative are client-facing personnel who are responsible for the brand strategy for our clients, are highly organized and prompt communication about and coordination of activities pertaining to integrated marketing communications, including digital marketing, content development, and overall integrated campaigns. The Account Team shares responsibility with the rest of the team for the maintenance of positive client relationships, brand management, fiscal responsibility, and business development. The Account Department oversees client strategy by monitoring market trends and oversees marketing activities to ensure the right message is delivered for clients products or services.
Job Description
Colvita Creative is seeking an Account Director who is a Senior Manager level position, leading internal client relationships and having strategic insight into the clients business, adding value through a deep understanding of the business and their brand. The ideal candidate will have a passion for great creative, strong communication and leadership skills and a proven track record of developing/maintaining positive client and agency team relationships. Extensive marketing experience is a must as well as having experience with creative output that spans a wide range of social content types including but not limited to video, photography, original artwork and animation, influencer, media partner content, etc. The ability to think strategically and having a strong understanding of applying analytical insights into creativity is necessary for this position.
Responsibilities
Lead a team of Account Supervisors, with responsibility for their performance, career growth, and progression.
Lead a multi-disciplinary team including partnering with strategy to develop creative solutions to brand challenges.
Manage key client relationships by providing actionable strategic thinking and proactive counsel.
Clear the way for strong, strategic creative to live. Defend, support and foster good ideas.
Contribute to the resource plans, scope of work and contractual agreements as needed.
Run client meetings and strategically align with brand planning.
Set positive examples for the account management team and proactively input/insight in areas that drive the agency forward.
Develop and contribute to account management organizational strategy and marketing services strategic focus areas.
Serve as strategic advisor to account management organization leader on key initiatives and organizational priorities.
Monitor campaign set up, briefing process, execution, budget management, measurement, approval processes, timelines and reporting for business-owned campaigns.
Identify efficiencies and implement leading practices to enhance the impact of each campaign.
Ensure all campaigns invoke brand standards and are cutting-edge, innovative, and of the highest quality.
Success as a an Account Director also includes strong leadership and communication skills including:
Strong executive presence, demonstrated ability to take initiative and interact with all levels of management and adapt to business needs
Strong negotiation and problem-solving skills
Effective written and verbal communications
Ability to think both strategically and tactically
Collaborative working style to build relationships, including collaborating with multiple business marketing teams, technology teams, sales, and vendors
Qualifications
Leadership skills
Operates with a proactive mindset
Executive presence, professional client service manner, demonstrated ability to take initiative and interact with all levels of management and adapt to business needs
Negotiation and problem-solving skills; flexibility and adaptability
Professional skills
Written and verbal communication skills
Interpersonal, verbal, and presentation skills, including ability to interact with and coach senior leaders and highly intellectual thinkers
Ability to think both strategically and tactically
Collaborative working style to build relationships, including collaborating with multiple business marketing teams, technology teams, sales, and vendors
High Level Knowledge of these programs is a plus: Google Suite, WordPress, Drupal, Wix, Squarespace, Google Analytics, Google Tag Manager, Data Studio, Canva, Asana, Slack
Brand & communication skills
Marketing fundamentals, with a focus on marketing strategy/trends and execution in the B2B arena
Understanding and demonstrated experience delivering integrated marketing strategies with measurable business results
Conceptual and strategic thinker with the ability to balance innovative approaches with business objectives
Proven ability to contribute to (or manage) marketing program execution with consistent delivery of high-quality results
Others
Years of Experience: 10+
Required Education: Bachelor's
Advertising/Agency experience
Extensive experience leading marketing campaigns
Experience with analytics and content performance reporting
Experience working with influencers and co-creators
Able to thrive in a fast-paced environment
Entrepreneurial spirit
Must be legally authorized to work in the United States without the need for employer sponsorship, now or at any time in the future.
Travel between 15 – 20% (While travel is a requirement of the role, due to COVID-19, non-essential travel has been suspended until further notice.)
How you'll grow
At Colvita, our professional development plan focuses on helping people at every level of their career to identify and use their strengths to do their best work every day. From entry-level employees to senior leaders, we believe there's always room to learn. We offer opportunities to help sharpen skills in addition to hands-on experience in the global, fast-changing business world. From on-the-job learning experiences to formal development programs, our professionals have a variety of opportunities to continue to grow throughout their career.
AUTHORITY
Department: Account Services
Authority: Owner
Core Team: Creative Director: Creative Strategy Development
Media Manager: Media Plan Development
Web Developer: Website Development
Production Coordinator: Estimating, Schedules, Vendor relations
Asst. Account Executive: Support Services
Finance Manager: Billing, Administrative
Intern > Account Coordinator > Account Executive > Account Manager > Account Director > VP of Account Services